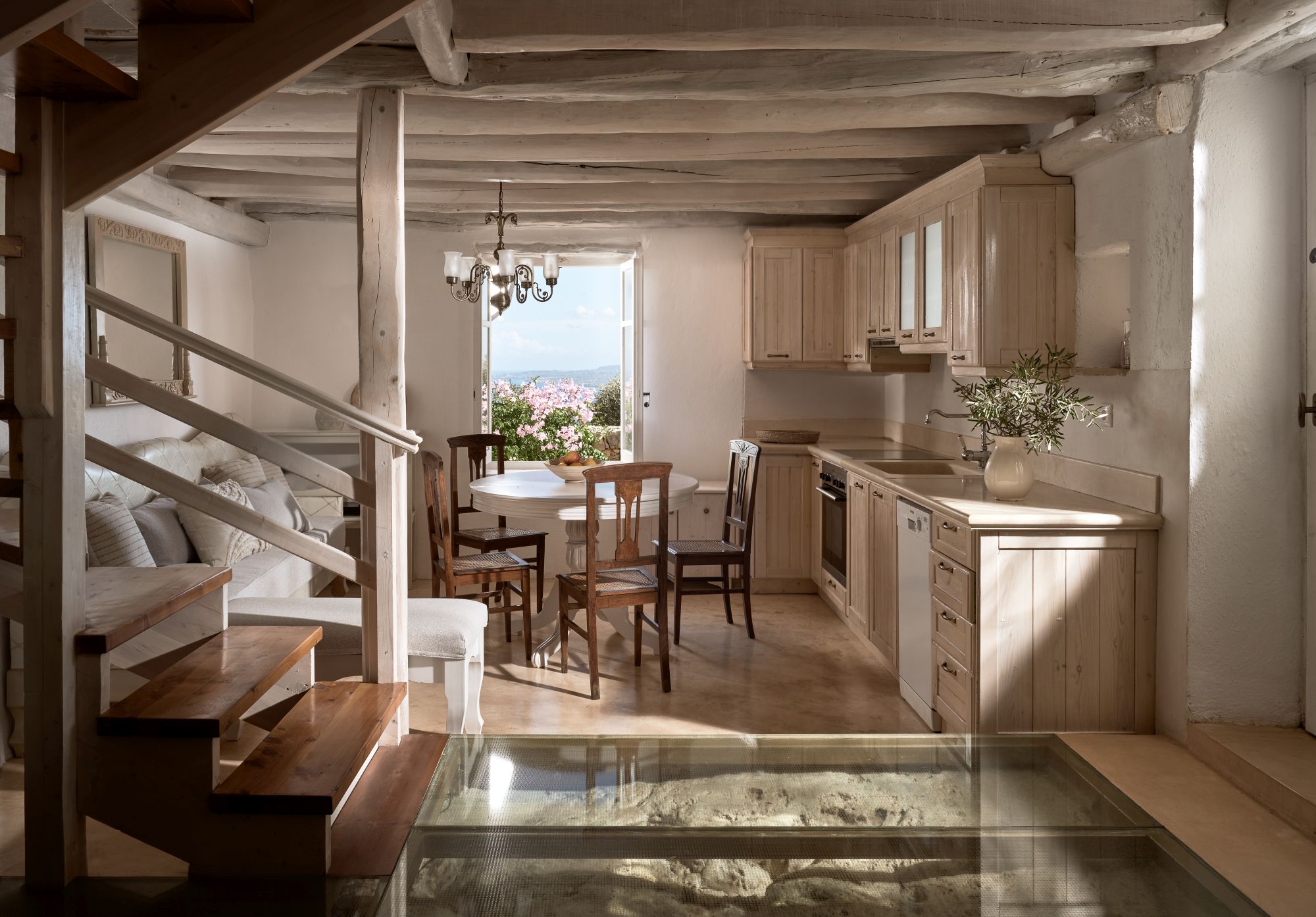 Just 2km away from the Orfos Villas complex, is an old and very beautiful, traditional home, built in an idyllic landscape that inspired us to create this wonderful villa. After a grave and diligent reconstruction in order to ensure complete comfort, but also with respect to the house's history so that the style, color and aesthetics are not altered, we have completed our vision of a hospitable and friendly home. Our main concern was to preserve all the aspects that connect the building with the history of the area and its inhabitants.
Aria villa ZAKYNTHOS GREECE
The rocky terrain that penetrated the house like a work of art has been highlighted in the most resourceful way and tied to the contemporary construction materials in harmony.
At the same time we took great care to offer the visitor all means necessary to satisfy the individual modern needs for a comfortable and pleasant stay.
A beautiful swimming pool has also been added in order for guests to enjoy relaxing moments and general well being.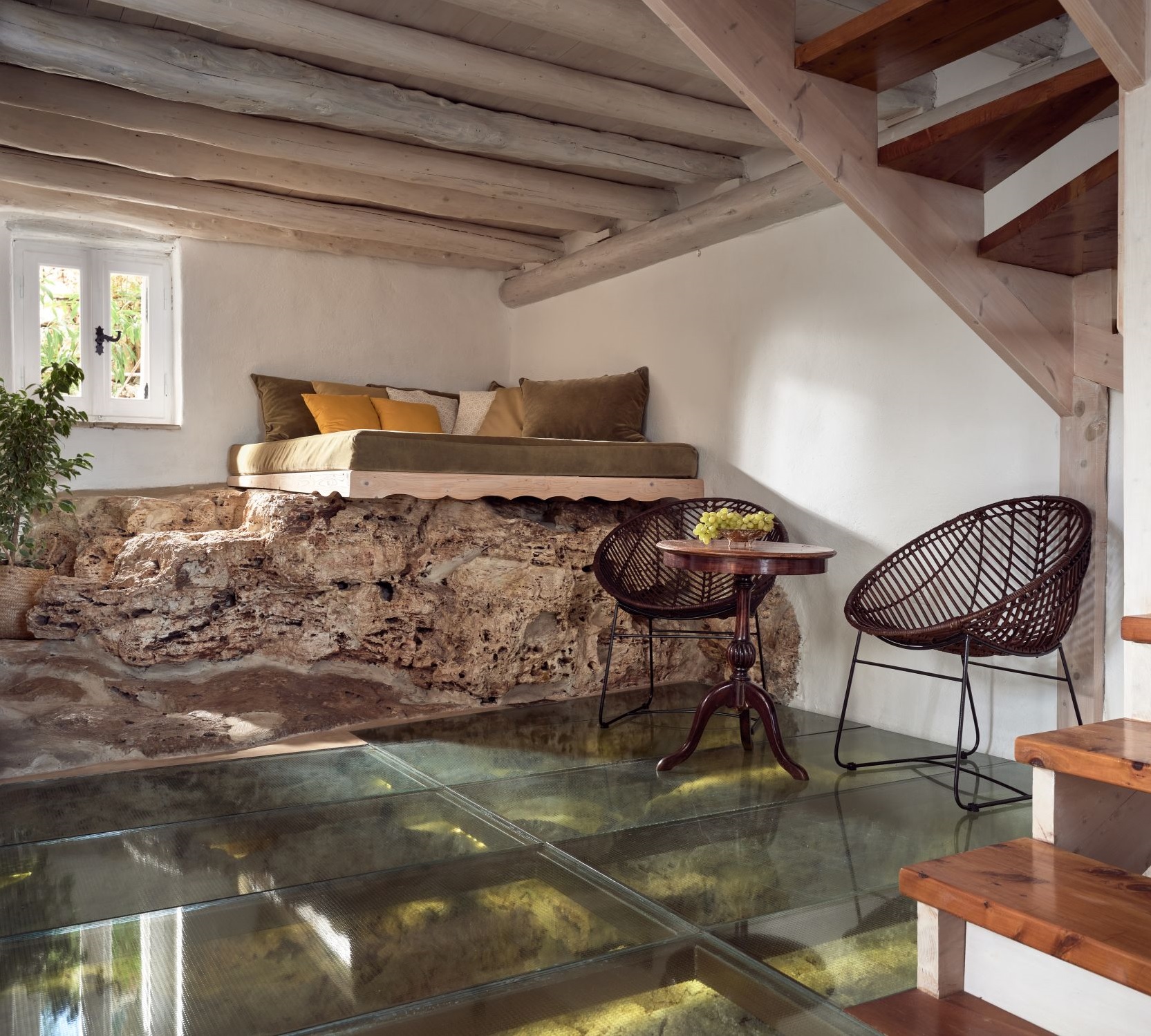 ARIA VILLA WITH PRIVATE POOL
We are beside you every moment with facilities and services in order to offer you complete peace and relaxation.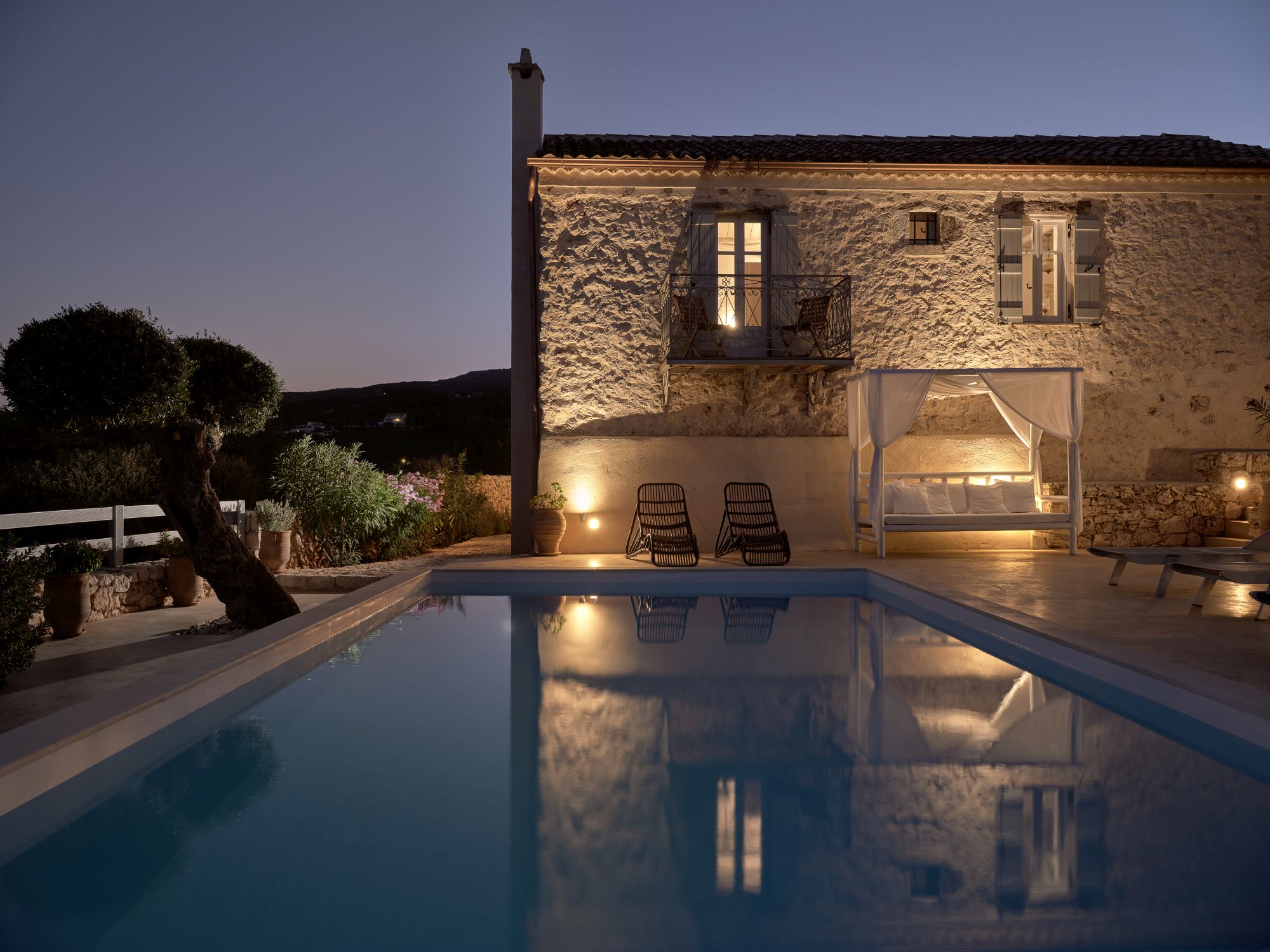 ARIA VILLA WITH PRIVATE POOL
Surrounded by perennial olive trees, with green hills in the background and a view of the island's coast as well as the blue Ionian Sea, the villa offers serenity and peacefulness in abundance, thus creating a refuge of beauty, relaxation and rest that will charm the visitor from the first moment.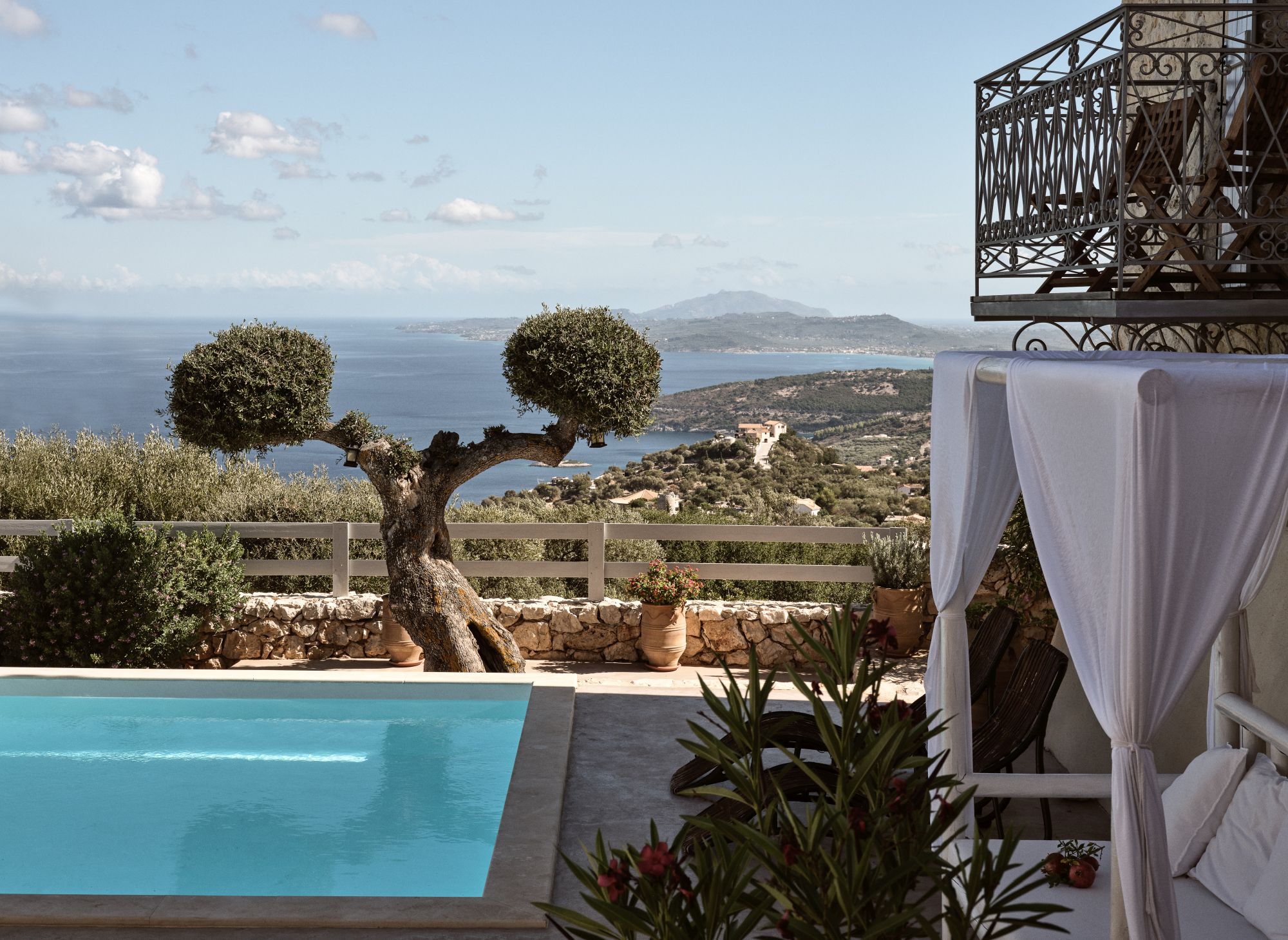 We are beside you every moment with facilities and services in order to offer you complete peace and relaxation.
If you feel like eating inside our chef will be delighted to talk with you and come up with a menu that will please everyone.
Awaken your inner world as you rejuvenate spiritually and bodily under the guidance of Yoga teachers.
Experience the ultimate luxury & adventure by renting a private yacht to explore the wonders of Zakynthos.
FuschiaD / June 2022
Exceptional
If I could give Orfos Villas 10 out of 5, I would! Villa Yria is beautifully designed... Loads of space to come together…but also lots of private areas to chill out…The pool area is beautiful; clean, equipped …with…uninterrupted, breath-taking views… carefully designed to be very private and the pool and terraces are in no way overlooked by other guests. Within a short walk down the hill are a number of very pleasant restaurants…There are idyllic little shingle beaches dotted along the coast and lots of swimming and boating opportunities. Lastly…the hosting by Sofia and Spyros is absolutely exceptional…they are genuinely warm and generous people…they were incredibly attentive and helpful but not at all obtrusive; a hosting masterclass!
Razvan M / July 2021
Best place to be on the island
Orfos villa made our vacation unforgettable.
Stunning view, great amenities and a welcoming host always eager to help.
Definitely the best place to stay all around. We heartily recommend this hotel and we looking forward to visiting it again!
Scadpole / August 2020
Beautiful and tranquil villa
We booked Villa Jogia…The owners were friendly, more than helpful & efficient. The villa was cleaned thoroughly every day. The view, the pool, the terraces are all beautiful. We are a family of 5 but we had plenty of space…If we had neighbours, we didn't hear them. It's very private. Our favourite restaurants just down the road…We did two amazing boat trips…that collected us at the little port a few minutes away. Highly recommend. It felt so sorry to be leaving.
Florian T / September 2019
Just perfect
Lovely hosts, amazing place! We had a wonderful honeymoon at Orfos and can highly recommend this place. In addition to the stunning villa there are very nice restaurants in walking distance...
Caroline P / June 2019
Comfortable villas with amazing views
We enjoyed a lovely stay at Villa Sofia. The villa is easy to stay in - comfy beds, delightful living areas and pool with stunning view. Sofia and Spyros were very welcoming and looked after us, enabling us to relax immediately and enjoy our time. The villa is in easy walking distance to the small port...
Experience the same magnificence, luxury and impeccable view of the sea, by staying at Etheria Luxury Villas & Suites. The same ownership guarantees a tantamount, unrivaled quality that will offer you the best vacation experience.
Indulge in an equally splendid, lavish, and breathtaking coastal retreat by choosing to stay at Orfos Villas. Under the same ownership, you can expect an unparalleled level of excellence that promises to deliver an unforgettable vacation. Revel in the opulence, savor the stunning sea vistas, and immerse yourself in a vacation experience. Your getaway dreams find their perfect match at Orfos Villas.